Why Choose a Customer Service Apprenticeship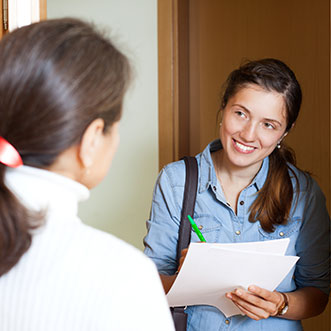 What is Customer Service?
Customer Service is about providing excellent customer care in a variety of sectors. Customer Service Apprentices have a thorough knowledge of the product or service that they are selling and can relate to customers and are happy to find out more information for the customer and make there experience good so that they are more likely to return to purchase further in the future.
Potential Careers
Customer Service Trainee
Customer Service Assistant
Customer Service Representative
Customer Service Agent
Customer Relationship Manager
Customer Relationship Co-ordinator
Customer Relationship Team Leader
What skills do you need?
You need to be confidence, remember facts and details well and enjoy doing different tasks and be open to working shifts.


Why should you take a Customer Service Apprenticeship?
You should consider taking a customer service apprenticeship because customer service is a very important skills that can be used across a wide range of sectors. It improves not only your team-working and people skills but also help you to grow in responsibility and learn a trade inside out.
Did you know?
78% of consumers have bailed on a transaction or not made an intended purchase because of a poor service experience.
Want more information?
For more information about Customer Service Apprenticeships or to discuss what Apprenticeship would be right for you speak to a member of our team today:
0121 707 0550
or e-mail:
info@apprenticeshiprecruitment.co.uk
« Go back to previous page