Why Choose: A Retail Apprenticeship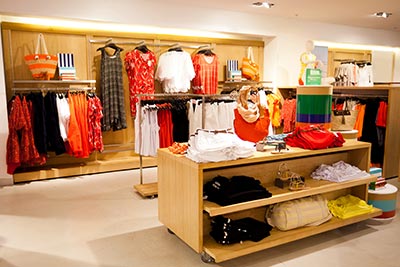 Do you love shopping? Do you really care about the kind of customer service that you receive? Do you want a career that can take you to a range of different environments and even different countries?

If you have answered yes to any of or all of these questions a retail apprenticeship may be for you!

What is Retail?

Retail is the sale of goods to consumers. When we think of retail we often think of shop fronts and clothes however retail can cover a vast amount of different goods.

Potential Careers
Store Assistant
Warehouse Assistant
Store Manager
Visual Merchandiser
What skills do you need?
To be good at working in retail you need to be friendly and approachable. You need to work well in a team and enjoy shift work. You also need to have a good understanding of the stock and also have a general interest in whatever it is that the company sells so that you will be good at up-selling to customers. People who work in retail may be required to look after the shop floor, cash up, give advice members of the public on a product, make the customer feel special and valued, speak to trades people and make sure that products are displayed to their best potential.
Why should you take a Retail Apprenticeship?
You should think about taking a Retail Apprenticeship because retail is a great skill to have on your CV. It shows that you are good working in a team, that you are a good sales person and you have good transferable skills to any retail setting.
Progression Opportunities
After completing a retail Apprenticeship you could go on to become a team leader, store manager, lead visual merchandiser or work for the company at a higher level in their offices. Some retail positions also offer the chance to travel in the UK and abroad promoting the brand or helping to set up new stores so the possibilities are endless.
For more information about Retail Apprenticeships or to discuss what Apprenticeship would be right for you speak to a member of our team today: 0121 707 0550 or e-mail: info@apprenticeshiprecruitment.co.uk
« Go back to previous page