Why Choose: A Hospitality Apprenticeship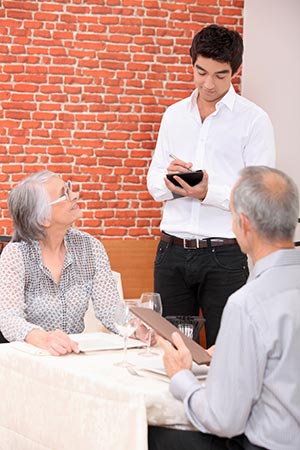 The prospect of choosing a future career can be really daunting. There can seem to be an overwhelming amount of options to take into consideration so we are aiming to help you make the best decision for you.

Do you love welcoming, helping people and making them feel at home? Do you love working in a team? Do you have high customer service standards?

Then an Apprenticeship in Hospitality may be for you!

What is Hospitality?

Hospitality is the relationship between a guest and a host or the act or practice of being hospitable.

Potential Careers
Chef
Waiter/Waitress
Receptionist
Housekeeper
Cleaner
Bar Staff
Barista
Porter
Events Planner
What skills do you need?
You need to be a naturally hospitable person who likes to make sure that the people under their care are happy at all times. You also need to have high standards and expectations when it comes to Customer Service. You need to be confident, friendly and approachable and have a desire to learn more about the industry.
Why should you take a Hospitality Apprenticeship?
The hospitality industry is one of the few sectors in the UK that is still recruiting and expanding.
This expanding industry requires staff at all levels and at Apprenticeship Recruitment we can provide you with the skills needed for a job in this varied sector and there is also always room to your way up and expand your opportunities. It also means that there are always progression opportunities which means that your career can grow and expand.
Progression Opportunities
There are many different areas in Hospitality that you can progress into. You may become a Supervisor, Team Leader, Manager or even start running your own establishment with all the skills that you have learnt. You may also enter sales and marketing roles, be an Events Planner or Conference/Functions Centre Manager.
For more information about Hospitality Apprenticeships or to discuss what Apprenticeship would be right for you call a member of our team today on: 0121 707 0550 or e-mail:info@apprenticeshiprecruitment.co.uk
« Go back to previous page